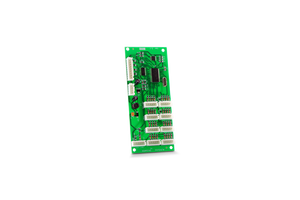 Finally here!

Compatible with any X-Arcade Dual, Solo, Tankstick or Machine ever produced, add new switchable game controller modes: X-INPUT, Direct Input (Android/Mac/Steam-Ready) , new programming VIA USB keyboard and stay updated with firmware updatable design.
These electronics will not be in X-Arcades till sometime in 2019 Kit New Zerolag Modes: Xinput & Directinput Your current X-Arcade Joystick or Arcade Machine was designed as a keyboard, but new game controller modes (Xinput and Directinput) have become popular since the original release of the X-Arcade .
Xinput (Xbox Game Controller Mode) is a new standard for game controllers across various platforms, while Android devices and Mac use Directinput. This kit upgrades functionality, flexibility, and compatibility with new platforms, devices, and games. With the flip of the mode switch on all existing X-Arcade, you can synchronously flip your X-Arcade between Keyboard Mode, Directinput Mode, or Xinput Mode.
You can then play with your X-Arcade as (2) X-INPUT Game Controllers or (2) Directinput Game Controllers.(Adapters still needed to use on Xbox 360 or XBOX One) Note: You can use this to upgrade all X-Arcade Game Controller/Machines ever produced. Solo, Tankstick, Dual, etc. Only joystick/buttons are upgraded with this mod. What does this mean for you?
Your X-Arcade was originally made for game consoles and computers in keyboard-only mode, but will now easily support new devices like Nvidia Shield, Android-based consoles and TV boxes, Kodi, Raspberry PI, dedicated emulation consoles and more.
Which Games Will Be Easier To Play? Mac™ titles with Directinput or XINPUT support, Steam™ Games, Street Fighter V Arcade Edition™, DragonBall FighterZ™, Pac Man Championship Edition 2™, Super Meat Boy™, 20XX™, Oculus Rift's Lucky's Tale™, Guilty Gear Xrd™, Skull Girls™ , Mortal Kombat X™ , Injustice league 2™, Disney Afternoon Collection™, NFL Blitz™, and more! Is This Compatible With My Controller/Product?
This kit is used to upgrade any existing X-Arcade Game Controller or Arcade Machine. This includes the X-Arcade, X-Arcade Solo, X-Arcade Dual Joystick, X-Arcade Tankstick, ANY X-Arcade Joystick/Controller ever produced, any arcade machine produced by Xgaming or any BYO/DIY X-Arcade kit.
Only the joysticks/buttons of these devices will be upgraded.
Requirements
X-Arcade Joystick & Screwdriver Compatible With Any X-Arcade Joystick or Arcade Machine ever made.
Dual, Solo, Tankstick, BYO, Machine, Arcade2TV, Cocktail, LumberJacques. Upgrade Kit Benefits Change From Keyboard To (2) New Game Controller Modes From Back Of X-Arcade Mode Switch X-INPUT MODE Converts Your X-Arcade Into (2) X-Input Game Controllers On Any Supported Device Directinput MODE Converts Your X-Arcade Into (2) Directinput Game Controllers On Any Supported Device, Great For Android And Mac New Programming Input Allows You To Re-Program Computer Keyboard Strokes VIA USB,
No More PS-2 Needed New Firmware Updatable Chip, Stay Up To Date With Free New Upgrades Uses Arrow Keys For Player 1 No To Need To Press Load Button To Change Modes Zerolag Upgrade To Current Generation X-Arcade Electronics Help Me Choose The Right Option If your existing X-Arcade is already directly connecting via USB (Not with a plastic USB Adapter) you can select the cheaper option WITHOUT ANY cables.
Whats Included:

PCB board only
USB/PS2 Cable
X-Arcade Wiring Harness
PCB Cable
All you need to hook up directly into your joysticks and buttons
Click above to download instructions